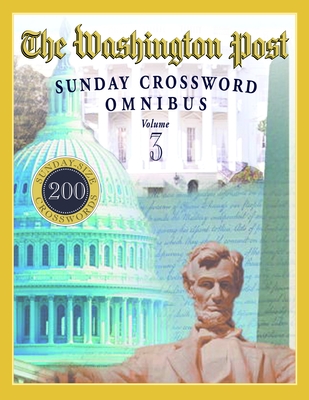 The Washington Post Sunday Crossword Omnibus, Volume 3 (Paperback)
Random House Puzzles & Games, 9780375721878, 224pp.
Publication Date: November 1, 2006
Description
From the pages of one of the foremost national news magazines, The Washington Post Sunday crosswords are recognized for their erudition and wit. These 200 capitol puzzles have been carefully selected and edited by veteran crossword editors William R. MacKaye and Fred Piscop, and are sure to keep your pencil and mind occupied for many, many happy hours.
About the Author
William R. Mackaye has been the crossword puzzle editor of The Washington Post for more than a decade. He has contributed to over 10 volumes of book of the Washington Post Sunday Crossword Puzzles. Expert puzzle constructor Fred Piscop is known for his clever themes and lively clues. He is a former editor of the Washington Post Sunday Magazine and Crossword America and regularly creates puzzles for the New York Times as well as other outlets.
Advertisement