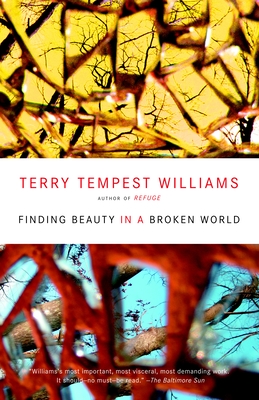 Finding Beauty in a Broken World
Paperback

* Individual store prices may vary.
October 2008 Indie Next List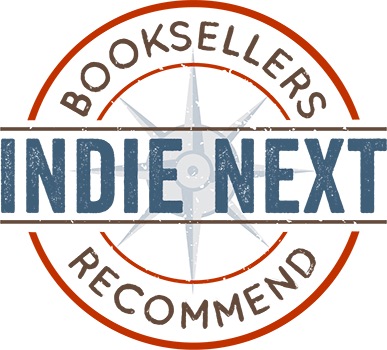 "Who else but Terry Tempest Williams could take the art of mosaic, a prairie dog community, and a small town in Rwanda and give us insight into natural beauty, tumult, and peace. This is a beautifully written book by one of the best caretakers of our environment and our soul."
— Barbara Theroux, Fact & Fiction, Missoula, MT
View the List
Winter 2011 Reading Group List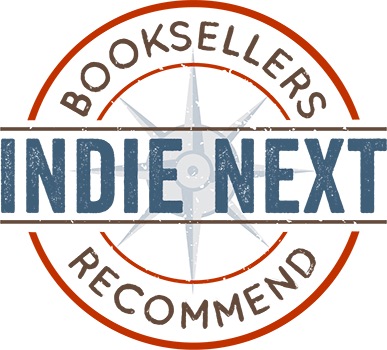 "In Ravenna, she creates mosaics; in Utah, she observes the grassland mosaic that is a community of prairie dogs; in New York, she catalogs bones in a museum; in Rwanda, she witnesses the aftermath of a genocide's millions dead and millions who have witnessed death. As Williams pieces together each jagged shard, connecting, finding patterns, catching light, she finds meaning where none seemed possible. Her pared-down language, her close observation and her exacting use of detail lend power to the unthinkable: dignity to beaten-down individuals and purpose to the remnants of community."
— Betsy Burton, The King's English, Salt Lake City, UT
View the List
Description
"Shards of glass can cut and wound or magnify a vision," Terry Tempest Williams tells us. "Mosaic celebrates brokenness and the beauty of being brought together." Ranging from Ravenna, Italy, where she learns the ancient art of mosaic, to the American Southwest, where she observes prairie dogs on the brink of extinction, to a small village in Rwanda where she joins genocide survivors to build a memorial from the rubble of war, Williams searches for meaning and community in an era of physical and spiritual fragmentation.

In her compassionate meditation on how nature and humans both collide and connect, Williams affirms a reverence for all life, and constructs a narrative of hopeful acts, taking that which is broken and creating something whole.
Praise For Finding Beauty in a Broken World…
"Beauty is Williams's most important, most visceral, most demanding work. It should–no must–be read." –The Baltimore Sun

"An amalgam of art, intellect, ecology and spirit. . . . Moving. . . . Terry Tempest Williams's tools are words, ideas, sentences, fragments. . . . She uses them to dig into chosen corners of our world, and to illuminate some unknowns in flickering light." –The Washington Times

"Sublime art. . . . An ambitious, even audacious, work." –The Denver Post

"Intense, tough, profound. . . . This is an ambitious, risk-taking book that defies narrative conventions and avoids signpost solutions. Yet it also prompts reflection, inspiration, and awe. . . . A resounding hymn to creativity, community and engagement." –Seattle Post-Intelligencer

"Williams is an ecosystem writer–concepts in her world are joined together by physical and spiritual threads... Finding Beauty in a Broken World offers its answers in fragments, pieces–as a mosaic must…. And yet there is always beauty." –Los Angeles Times

"Wonderfully descriptive." –San Francisco Chronicle  

"In Finding Beauty in a Broken World, Williams discovers her way along a path that, though at times obscured, leads to an unlikely yet inspired destination. . . . Will stir and reward." –The Oregonian  

"[Finding Beauty in a Broken World] explores deeper and more lyrical territory than other books along the same theme." –Arizona Daily Sun  

"Part postmodern memoir, part historical inquiry, part cultural critique and part spiritual meditation." –The Salt Lake Tribune  

"This is an essential book. . . . Nonfiction in [Williams's] hands is literature." –The Bloomsbury Review  

"Terry Tempest Williams has half-broken my heart with everything she has written. . . . Finding Beauty in a Broken World will break your heart and put it back together again. It is as powerful in its experiment with form as it is in meaning." –Bill McKibben

"Williams's affecting prose, written with the skill and economy of a poet, enlivens [Finding Beauty in a Broken World]." –Real Change  

"Poignant. . . . Filled with the emotional honesty and grace that we've come to expect from Williams." –High Country News  

"Wide awake, utterly open, completely feeling. . . . Williams
presents us with an incredible achievement, a beautiful, terrible, wonderful, hopeful witness. The farthest thing from insanity I've read." –Alexandra Fuller, author of The Legend of Colton H. Bryant 
"Williams knows the earth and writes about it with native intimacy, no matter the setting or continent." –Metro Santa Cruz  

"Passionate. . . . [Finding Beauty in a Broken World] will not leave the reader with the thought 'all is well' but with the challenged belief that the beauty in all life can be–and must be–identified, believed in and brought forth." –New Thought  

"Behave with dignity. . . . Take the broken pieces you are given and find the new harmony that holds your future. When you finish Finding Beauty in a Broken World you will look at the landscape of your own life with new eyes." –Blogcritics magazine

"How a book could be this gentle and this heartbreaking simultaneously I do not know. . . . Terry Tempest Williams leads us with methodical accuracy into the devastations and delights of now." –John D'Agata, author of Halls of Fame
Vintage, 9780375725197, 432pp.
Publication Date: October 6, 2009
About the Author
Terry Tempest Williams is the award-winning author of fifteen books, including Refuge: An Unnatural History of Family and Place, Finding Beauty in a Broken World, When Women Were Birds, and, most recently, The Hour of Land. Her work has been widely anthologized around the world. She lives in Castle Valley, Utah, with her husband, Brooke Williams.