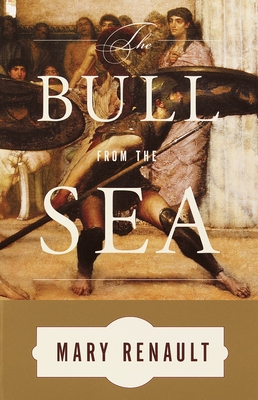 The Bull from the Sea
Paperback

* Individual store prices may vary.
Description
A brilliant reconstruction of the legend of Theseus, the valiant youth who slew the Minotaur, became king, and brought prosperity to Attica. 

This brilliant recreation of the story of the legendary hero Theseus begins with his triumphant return from Crete after slaying the Minotaur. Having freed the city of Athens from the onerous tribute demanded by the ruler of Knossos--the sacrifice of noble youths and maidens to the Labytinth's monster--Theseus has returned home to find his father dead and himself the new king. But his adventures have only just begun: he still must confront the Amazons, capture their queen, Hippolyta, and face the tragic results of Phaedra's jealous rage. 
Praise For The Bull from the Sea…
"Excellent.... Mary Renault breathe[s] life and light into the faces of heroic personages."–The New York Times Book Review
Vintage, 9780375726804, 352pp.
Publication Date: July 10, 2001
About the Author
MARY RENAULT has written over a dozen novels, has had her work adapted for radio, stage, and screeen, and has been the subject of documentaries and biographies. She is as widely known for her forthright treatment of gay relationships as she is her historical restructions of ancient Greece. She was born in London and educated at Oxford. She then trained as a nurse, where she met her lifelong partner Julie Mullard. After during World War II, she and Mullard settled in South Africa and traveled considerably in Africa and Greece. It was at this time that she began writing her historical novels, including The King Must Die, The Last of the Wine, and The Persian Boy. The biography The Nature of Alexander is one of her only non-fiction books. She died in Cape Town in 1983.