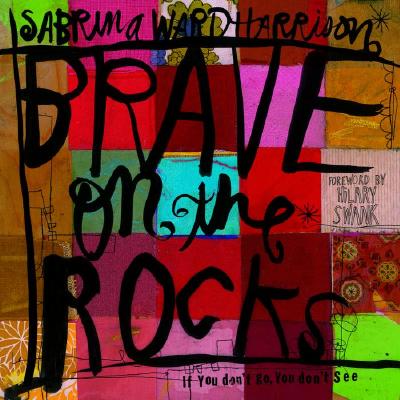 Brave on the Rocks
If You Don't Go, You Don't See
Paperback

* Individual store prices may vary.
Description
" In the continuum of life and trying to discover my true self, Sabrina reminds me, through her brave, insightful, and heartfelt honesty, that we are all connected in this journey. We are connected through an intertwining sameness called the struggles and joys of finding and becoming our authentic selves. When I read her words, I felt acknowledged for my journey and for being a woman in these complex times... Thank you, Sabrina, for sharing your gift with us. May we all continue to share our journeys together so we know we are not alone."
--from the Foreword by Hilary Swank, actor
From the acclaimed twenty-five-year-old author/artist of the stunning visual memoir Spilling Open comes the all-new multimedia installment of her intimate journey Brave on the Rocks: If You Don't Go, You Don't See.
Picking up where Spilling Open left off, Sabrina Ward Harrison tells us about the surprising reaction to her first book. Via her readers' letters and e-mails, she realized that through her journal she had become an identifying voice for women around the world. However, along with recognition came a certain pressure to uphold her new image. Overwhelmed by her attempt to live up to what she thought she had to become, Sabrina decided to head out on her own. She chose as her destination Italy, a place she had always dreamed and written about, a place she felt she could go to " recolor" herself. In her journey she discovered a universal identity with other travelers and a particular kinship with the women she met. But back home she struggled to keep her newfound confidence intact as she navigated her life.
Harrison writes and illustrates with a powerful and creativevoice. Her thoughts are real and brave. She explores with sensitivity questions of love, faith, growing pains, being true to oneself, and what it means to be unique. With unfaltering honesty, she allows us to witness and share in her reconnection with herself, her growing and reaching, and, ultimately, her voyage home again.

Villard Books, 9780375756634, 160pp.
Publication Date: August 1, 2001
or
Not Currently Available for Direct Purchase