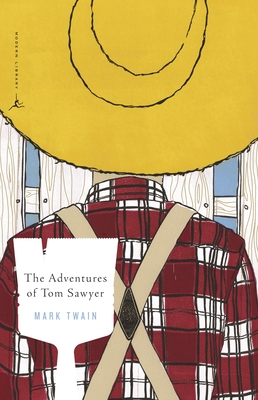 The Adventures of Tom Sawyer (Paperback)
Modern Library, 9780375756818, 304pp.
Publication Date: March 13, 2001
Description
Introduction by Frank Conroy
Commentary by William Dean Howells, Athenaeum, The Illustrated London News, and Hartford Christian Secretary

This irresistible tale of the adventures of two friends growing up in frontier America is one of Mark Twain's most popular novels. The farcical, colorful, and poignant escapades of Tom and his friend Huckleberry Finn brilliantly depict the humor and pathos of growing up on the geographic and cultural rim of nineteenth-century America. Originally intended for children, the book transcends genre in its magical depiction of innocence and possibility, and is now regarded as one of Twain's masterpieces. As Frank Conroy observes in his Introduction, The Adventures of Tom Sawyer "has become a sacred text within the body of American literature." This version, which reproduces the Mark Twain Project edition, is the approved text of the Center for Scholarly Editions of the Modern Language Association. Includes a Modern Library Reading Group Guide
About the Author
Frank Conroy (1936-2005) was the author of Stop-Time and Body & Soul, among other books.
Praise For The Adventures of Tom Sawyer…
"Twain had a greater effect than any other writer on the evolution of American prose."
Advertisement