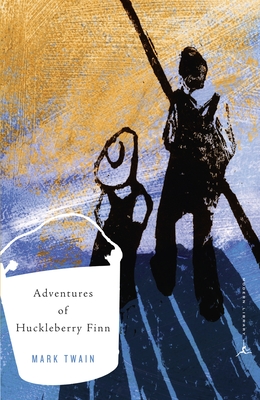 Adventures of Huckleberry Finn (Paperback)
Modern Library, 9780375757372, 304pp.
Publication Date: August 14, 2001
Description
Introduction by George Saunders
Commentary by Thomas Perry Sergeant, Bernard DeVoto, Clifton Fadiman, T. S. Eliot, and Leo Marx
"All modern American literature comes from one book by Mark Twain called
Huckleberry Finn
," Ernest Hemingway wrote. "It's the best book we've had." A complex masterpiece that spawned controversy right from the start (it was banished from the Concord library shelves in 1885), it is at heart a compelling adventure story. Huck, in flight from his murderous father, and Jim, in flight from slavery, pilot their raft through treacherous waters, surviving a crash with a steamboat and betrayal by rogues. As Norman Mailer has said, "The mark of how good
Huckleberry Finn
has to be is that one can compare it to a number of our best modern American novels and it stands up page for page."
About the Author
George Saunders, who was chosen in 1999 by The New Yorker as one of the twenty best American fiction writers age forty and under, is the award-winning author of several books of fiction and nonfiction, including CivilWarLand in Bad Decline and The Very Persistent Gappers of Frip. He teaches in the creative writing program at Syracuse University.
Advertisement