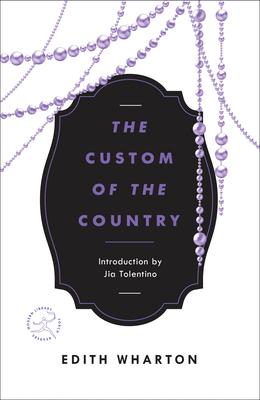 The Custom of the Country (Paperback)
Modern Library, 9780375758072, 400pp.
Publication Date: October 9, 2001
Description
Highly acclaimed at its publication in 1913, The Custom of the Country is a cutting commentary on America's nouveaux riches, their upward-yearning aspirations and their eventual downfalls. Through her heroine, the beautiful and ruthless Undine Spragg, a spoiled heiress who looks to her next materialistic triumph as her latest conquest throws himself at her feet, Edith Wharton presents a startling, satiric vision of social behavior in all its greedy glory. As Undine moves from America's heartland to Manhattan, and then to Paris, Wharton's critical eye leaves no social class unscathed.
About the Author
Diane Johnson is the author of ten novels, most recently Le Mariage and Le Divorce, two books of essays, two biographies, and the screenplay for Stanley Kubrick's classic film The Shining. She has been a finalist four times for the Pulitzer Prize and National Book Awards.
Praise For The Custom of the Country…
"Edith Wharton's finest achievement."
--Elizabeth Hardwick
Advertisement