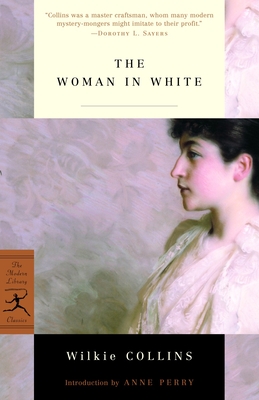 The Woman in White (Paperback)
Modern Library, 9780375759062, 704pp.
Publication Date: January 8, 2002
Description
Generally considered the first English sensation novel, The Woman in White features the remarkable heroine Marian Halcombe and her sleuthing partner, drawing master Walter Hartright, pitted against the diabolical team of Count Fosco and Sir Percival Glyde. A gripping tale of murder, intrigue, madness, and mistaken identity, Collins's psychological thriller has never been out of print in the 140 years since its publication. Anne Perry writes in her Introduction to this Modern Library Paperback Classic (set from the "New Edition" of 1861), " The Woman in White] has lasted, to our great pleasure, because it is superb storytelling about people who engage our minds and our imaginations.
About the Author
Anne Perry, the Edgar Award-winning author of more than thirty novels, is best known for her two Victorian mystery series. Her recent books include Half Moon Street, The Whitechapel Conspiracy, and Funeral in Blue. She lives in Scotland.
Praise For The Woman in White…
"Collins was a master craftsman, whom many modern mystery-mongers might imitate to their profit." —Dorothy L. Sayers
Advertisement