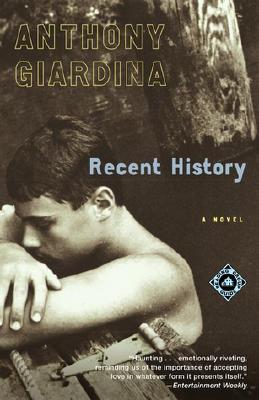 Recent History (Paperback)
Random House Trade Paperbacks, 9780375759383, 272pp.
Publication Date: April 9, 2002
* Individual store prices may vary.
or
Not Currently Available for Direct Purchase
Description
In 1962, twelve-year-old Luca Carcera's father suddenly moves out of the house under mysterious circumstances and surfaces across town in a run-down rooming house, living with another man. This event casts a long shadow over Luca's own sexual coming-of-age, calling into dramatic question every relationship he develops or fails to. Years later, Luca enters his own marriage harboring a sexual secret that, in an earlier era, might have remained a secret, but which now forces him to confront, in the most painful way, the strictly demarcated boundaries of male sexuality.
About the Author
The author of two novels and a short-story collection, Anthony Giardina has has two plays produced to critical acclaim at the Long Wharf Theater in New Haven, the Manhattan Theatre Club, Arena Stage in Washington, and elsewhere. He has written for Harper's, Esquire, GQ, and The New York Times Magazine.
Praise For Recent History…
Praise for Recent History

"Haunting . . . emotionally riveting, reminding us of the importance of accepting love in whatever form it presents itself."—Entertainment Weekly

"Graceful . . . [Giardina] manages to handle an enormous amount of emotional material with a light touch. . . . [Luca's] struggle is urgent and real. Giardina makes us care, in the end, what happens to our hero."
—The New York Times Book Review

"There comes along, every once in a while, a fictional character so compelling that the novel he or she inhabits becomes larger than life. . . . To write such a novel, I believe, is the goal of every writer, and to find such a novel, the hope of every reader. Recent History . . . is such a book." —The Austin Chronicle

"Giardina has a keen sense of character and an eloquent and soulful style. We are intrigued by his understanding of male sexuality, but we are more captivated by how much he knows about human frailty and growth." —San Francisco Chronicle

"Giardina's prose is exquisitely tuned to his characters' hopes, uncertainties and misgivings." —The Seattle Times

"Gorgeously written."
—Chicago Tribune
Advertisement