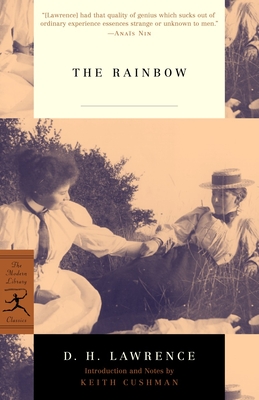 The Rainbow (Paperback)
Modern Library, 9780375759659, 528pp.
Publication Date: February 12, 2002
Description
Selected by the Modern Library as one of the 100 best novels of all time
Pronounced obscene when it was first published in 1915, The Rainbow is the epic story of three generations of the Brangwens, a Midlands family. A visionary novel, considered to be one of Lawrence's finest, it explores the complex sexual and psychological relationships between men and women in an increasingly industrialized world. -Lives are separate, but life is continuous--it continues in the fresh start by the separate life in each generation, - wrote F. R. Leavis. -No work, I think, has presented this perception as an imaginatively realized truth more compellingly than The Rainbow.-
About the Author
Keith Cushman is the author of D. H. Lawrence at Work. The books he has edited or coedited include The Letters of D. H. Lawrence and Amy Lowell 1914-1925 and Lawrence's Memoir of Maurice Magnus as well as two collections of essays, The Challenge of D. H. Lawrence and D. H. Lawrence's Literary Inheritors. He is a professor of English at the University of North Carolina, Greensboro.
Praise For The Rainbow…
"[Lawrence] had that quality of genius which sucks out of ordinary experience essences strange or unknown to men." —Anaïs Nin
Advertisement