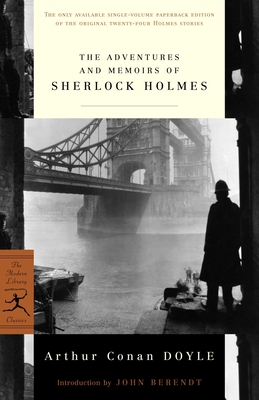 The Adventures and Memoirs of Sherlock Holmes (Paperback)
Modern Library, 9780375760020, 528pp.
Publication Date: April 9, 2002
Description
From "A Scandal in Bohemia," in which Sherlock Holmes is famously outwitted by a woman, the captivating Irene Adler, to "The Five Orange Pips," in which the master detective is pitted against the Ku Klux Klan, to "The Final Problem," in which Holmes and his archenemy, Professor Moriarty, face each other in a showdown at the Reichenbach Falls, the stories that appear in The Adventures and Memoirs of Sherlock Holmes bear witness to the flowering of author Arthur Conan Doyle's genius. "The plain fact," the celebrated mystery writer Vincent Starrett asserted, "is that Sherlock Holmes is still a more commanding figure in the world than most of the warriors and statesmen in whose present existence we are invited to believe.
About the Author
John Berendt is the author of the bestselling Midnight in the Garden of Good and Evil. He lives in New York City.
Advertisement