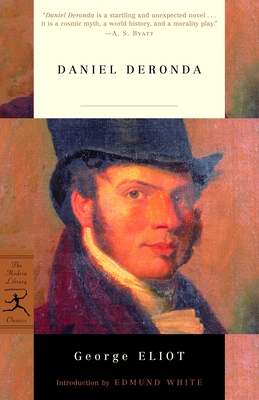 Daniel Deronda (Paperback)
Modern Library, 9780375760136, 832pp.
Publication Date: July 9, 2002
Description
George Eliot's final novel and her most ambitious work, Daniel Deronda contrasts the moral laxity of the British aristocracy with the dedicated fervor of Jewish nationalists. Crushed by a loveless marriage to the cruel and arrogant Grandcourt, Gwendolen Harleth seeks salvation in the deeply spiritual and altruistic Daniel Deronda. But Deronda, profoundly affected by the discovery of his Jewish ancestry, is ultimately too committed to his own cultural awakening to save Gwendolen from despair. This Modern Library Paperback Classic is set from the 1878 Cabinet Edition.
About the Author
Edmund White is the author of many novels, including A Boy's Own Story (available as a Modern Library hardcover classic) and The Married Man. He has written a long biography of Jean Genet and a short one of Proust. His most recent book is The Flaneur: A Stroll Through the Paradoxes of Paris. White teaches writing at Princeton University.
Praise For Daniel Deronda…
"Daniel Deronda is a startling and unexpected novel . . . it is a cosmic myth, a world history, and a morality play." —A. S. Byatt
Advertisement