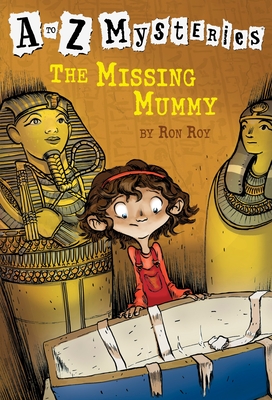 The Missing Mummy (Paperback)
Random House Children's Books, 9780375802683, 96pp.
Publication Date: February 27, 2001
Description
Help Dink, Josh, and Ruth Rose solve mysteries from A to Z

Kids love collecting the entire alphabet and super editions With over 8 million copies in print, the A to Z Mysteries(R) have been hooking chapter book readers on mysteries and reading for years. Now this classic kid favorite is back with a bright new look

M is for Mummy . . . Dink, Josh, and Ruth Rose want their mummy It's Mummy Monday at the museum, and the kids get to see a child mummy in an actual tomb. But then someone robs the tomb and steals the mummy. Can the three friends unravel the mystery?
About the Author
RON ROY has been writing books for children since 1974. He is the author of dozens of books, including the popular A to Z Mysteries(R), Calendar Mysteries, and Capital Mysteries. When not working on a new book, Ron likes to teach tricks to his dog Pal, play poker with friends, travel, and read thrilling mystery books. STEPHEN GILPIN is the award-winning illustrator of dozens of children's books, including the popular and very funny Pirate Mom. He brings his fresh, kid-friendly style to all the covers of the A to Z Mysteries(R) series.
Advertisement