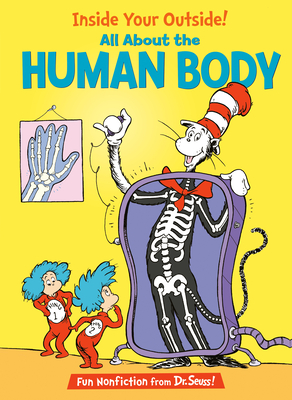 Inside Your Outside: All about the Human Body (Hardcover)
All about the Human Body
Random House Books for Young Readers, 9780375811005, 48pp.
Publication Date: August 26, 2003
Description
The Cat in the Hat takes Sally and Dick for a ride through the human body where they visit the right and left sides of the brain, meet the Feletons from far off Fadin (when they stand in the sun you can see through their skin), scuba dive through the blood system, follow food and water through the digestive tract, and a whole lot more!
About the Author
TISH RABE his the author of over 160 books for children--including 17 books in the Cat in the Hat's Learning Library series--among them There's No Place Like Space!; If I Ran the Rainforest; and Oh, the Things You Can Do That Are Good For You! To learn more about her, visit tishrabe.com.
Advertisement