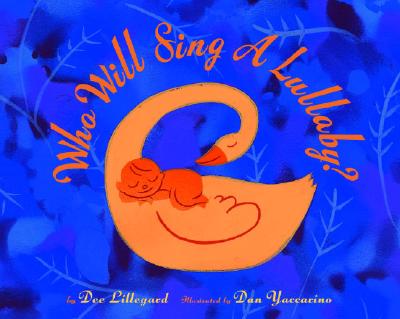 Who Will Sing a Lullaby? (Hardcover)
Knopf Books for Young Readers, 9780375815737, 32pp.
Publication Date: September 11, 2007
* Individual store prices may vary.
or
Not Currently Available for Direct Purchase
Description
BABY IS CRYING and Crow and Goose and Owl and Swan all think they have the perfect antidote - "I'll take baby flying, that will stop the crying." And as baby floats on wings of love above fields and oceans, he is soothed. . . until each bird in turn crows just a bit too loudly and proudly at his own success and wakes that baby up again. Finally, little Nightingale, who has been struggling to be heard, gets her chance to try a lullaby. Our tearful baby is now dreamimg sweet dreams. And soon the birds are sleepingtoo - and so will you.This book has perfect pacing, exactly mirroring the rhythm of a child struggling to fall asleep and finally settling down. And Dan Yaccarino's dreamy, etherial artwork is the perfect match for Dee Lillegard's sweet song of a story.
About the Author
Dee Lillegard is the author of many fine collections of poetry and many wonderfully inventive picture books. She lives in Castro Valley, California.Dan Yaccarino is an internationally acclaimed author-illustrator with more than 30 books to his credit. He is the creator of the animated TV series "Oswald." He lives in New York City with his wife and two children.
Advertisement