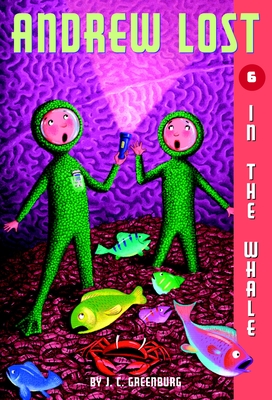 Andrew Lost #6: In the Whale (Paperback)
In the Whale
Random House Books for Young Readers, 9780375825248, 96pp.
Publication Date: October 28, 2003
Description
After escaping an underwater volcano, Andrew, Judy, and Thudd drive their submersible vehicle, the Water Bug, right down a whale's throat This is the second in a four-book set that will take the kids on a tour of undersea phenomena, from the Great Barrier Reef to the Mariana Trench to the inside of a whale, as they try to find their way home.
About the Author
J. C. Greenburg is the author of many books for young people in the library and reference fields. She's a frequent visitor to schools and pays close attention to kid feedback. She lives in Hastings-on-Hudson, NY.
Advertisement