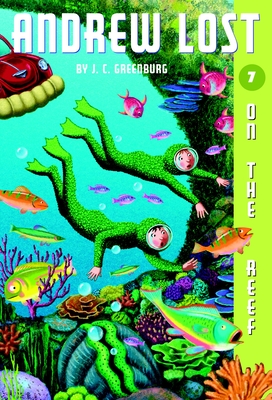 Andrew Lost #7: On the Reef (Paperback)
On the Reef
Random House Books for Young Readers, 9780375825255, 96pp.
Publication Date: April 27, 2004
Description
Andrew, Judy, and Thudd are out of the whale, but not out of trouble, when the Water Bug gets caught on the Great Barrier Reef This is the third in a four-book set that will take the kids on a tour of undersea phenomena from the Great Barrier Reef to the Mariana Trench to the inside of a whale as they try to find their way home.
About the Author
J. C. Greenburg is the author of many books for young people in the library and reference fields. She's a frequent visitor to schools and pays close attention to kid feedback. She lives in Hastings-on-Hudson, NY.
Advertisement