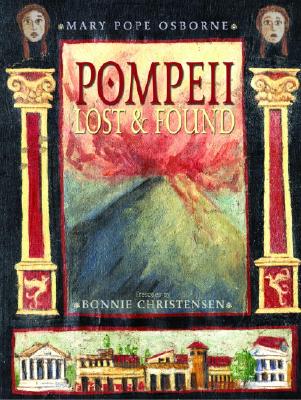 Pompeii: Lost & Found (Hardcover)
Lost & Found
Alfred A. Knopf, 9780375828898, 40pp.
Publication Date: January 10, 2006
Description
The famous eruption of Mount Vesuvius that snuffed out life in Pompeii and buried the town has long been a fascinating moment in history for children. This book presents that dramatic story with Mary Pope Osborne's brief text and with stunning frescoes created by Bonnie Christensen, using the same colors, style, and technique as the ancient frescoes unearthed at Pompeii. In addition to the destruction of Pompeii and the rediscovery of the ruins nearly 1,700 years later, the book shows what daily life was like in this prosperous Roman town in the year 79 A.D.
About the Author
Mary Pope Osborne is the author of the New York Times number one bestselling Magic Tree House series as well as co-author of the Magic Tree House Fact Tracker series, along with her husband, Will, and her sister, Natalie Pope Boyce. For more information, visit the Magic Tree House(R) website at MagicTreeHouse.com! Bonnie Christensen was an author and illustrator of books for young readers. She wrote more than 20 books, including Woody Guthrie: Poet of the People, which won the Boston Globe-Horn Book Award and was named a New York Times Notable Book. She died in 2015.
Advertisement