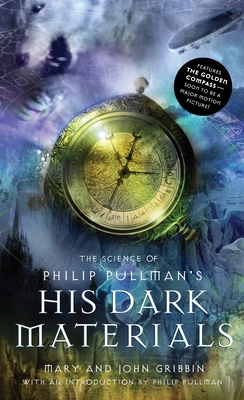 The Science of Philip Pullman's His Dark Materials (Mass Market Paperbound)
Laurel Leaf Library, 9780375831461, 224pp.
Publication Date: July 10, 2007
* Individual store prices may vary.
or
Not Currently Available for Direct Purchase
Description
Philip Pullman's His Dark Materials trilogy is renowned for its mystery and magic. What's the truth behind it all? Is the golden compass actually based in science? How does the subtle knife cut through anything? Could there be a bomb like the one made with Lyra's hair? How do the Gallivespians' lodestone resonators really work? And, of course, what are the Dark Materials? Drawing on string theory and spacetime, quantum physics and chaos theory, award-winning science writers Mary and John Gribbin reveal the real science behind Philip Pullman's bestselling fantasy trilogy in entertaining and crystal-clear prose. From the Hardcover edition.
About the Author
Mary and John Gribbin are award-winning science writers for both adults and children whose books include Eyewitness: Time & Space. John Gribbin has a PhD in Astrophysics from the University of Cambridge and is a Research Fellow in Astronomy at the University of Sussex. The Gribbins live on the Sussex coast in England with two sons, one dog, one cat. From the Hardcover edition.
Praise For The Science of Philip Pullman's His Dark Materials…
"Be prepared to be truly amazed and fascinated." –Full On!
"It's brilliant fun, even if you've not yet entered the best-selling universe of Philip Pullman."–RTE
Advertisement