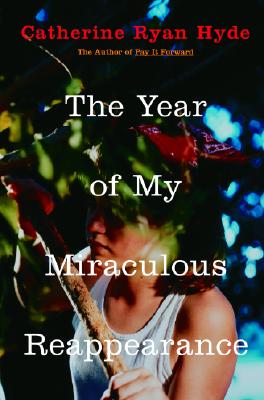 The Year of My Miraculous Reappearance (Hardcover)
Knopf Publishing Group, 9780375832574, 228pp.
Publication Date: March 27, 2007
* Individual store prices may vary.
or
Not Currently Available for Direct Purchase
Description
Cynnie takes care of herself—and more importantly, she takes care of her little brother, Bill. So it doesn't matter that her mom is drunk all the time. Cynnie's got her own life. Cynnie's the one Bill loves more than anyone. Cynnie's the real mother in the house. And if there's one thing she knows for sure, it's that she'll never, ever sink as low as her mother.

But when things start to fall apart, Cynnie needs a way to dull the pain.

Never say never.

This unflinching look at the power of addiction is the story of one girl's fall into darkness—and the strength, trust, and forgiveness it takes to climb back out again.
About the Author
Catherine Ryan Hyde is the author of the young adult novel "Becoming Chloe," as well as the critically acclaimed adult novels "Electric God," "Walter's Purple Heart," and national besteller "Pay It Forward." She lives in California.
Advertisement