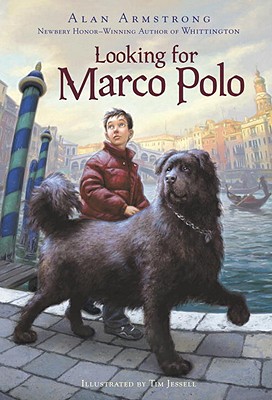 Looking for Marco Polo (Paperback)
Yearling Books, 9780375833229, 286pp.
Publication Date: February 8, 2011
* Individual store prices may vary.
or
Not Currently Available for Direct Purchase
Description
Eleven-year-old Mark's anthropologist father has disappeared into the Gobi desert while tracing Marco Polo's ancient route from Venice to China. When Mark and his mother travel to Venice to gather information about Mark's missing dad, Mark meets Doc Hornaday, an old family friend and masterful spinner of historical tales. As Doc describes Marco Polo's adventures--sailing through pirate waters to where the desert begins, following the sunrise and the way of the Greek wind, crossing the broad plains and sand wastes where troves of bandits away--Mark finds himself falling under the spell of the story that has transfixed the world for centuries. Newbery Honor winner Alan Armstrong's third novel, backed by extensive research, brings to life Marco's remarkable journey from Venice to China, where he spent seventeen years in the court of the mighty Kublai Khan.
About the Author
ALAN ARMSTRONG went to China to see what Marco Polo might have seen, flying in one day the distance it took Marco three years to go by galley, camel, yak, horse, and foot, nearly at the cost of his life. Inspired by Polo's hunger for exploration and his gift for describing what he met, Armstrong wrote "Looking for Marco Polo, " his third book for children. His first book, "Whittington, " was awarded a Newbery Honor in 2006. He lives with his wife, Martha, a painter, in Massachusetts.
Advertisement