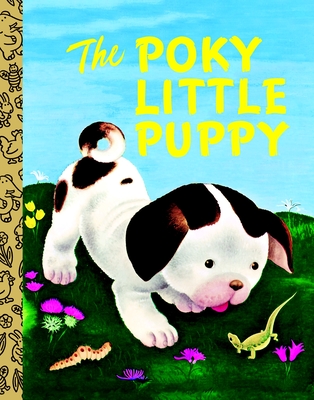 The Poky Little Puppy (Board Books)
Golden Books, 9780375839252, 26pp.
Publication Date: January 9, 2007
Description
One of the original 12 Little Golden Books, The Poky Little Puppy has sold nearly 15 million copies since 1942, making it one of the most popular children's books of all time. Now this curious little puppy is ready to win the hearts and minds of a new generation of kids.
About the Author
Janette Sebring Lowrey lived in Texas and wrote young adult novels for Harper in the 1940s and 1950s, as well as a few other Little Golden Books. Gustaf Tenggren, who immigrated to the U.S. from Sweden in 1920, created other famous Little Golden Book characters such as the Saggy Baggy Elephant and Tawny Scrawny Lion. Before coming to Golden Books, he worked for the Disney studio, providing concept artwork for various characters and scenes in Snow White and the Seven Dwarfs and Pinocchio. He died in 1970.
Advertisement