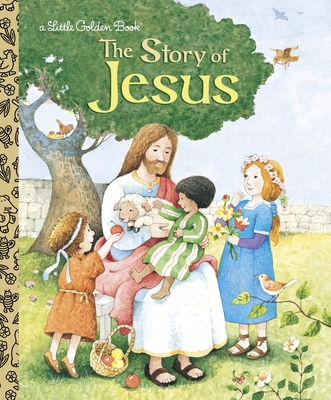 The Story of Jesus (Hardcover)
Golden Books, 9780375839412, 24pp.
Publication Date: January 9, 2007
Description
A perfect introduction to Jesus for very young children
A gentle look at Jesus' birth, childhood, teachings, crucifixion, and resurrection. Written in a simple, warm style that will captivate and inspire, and colorfully illustrated with seven new pages of artwork.
About the Author
Jane Werner Watson was the original editor of the first 12 Little Golden Books that launched in 1942. She went on to write scores of Golden Books for the next several decades, including the bestselling My Little Golden Book About God. She died in 2004. Jerry Smath has been a prolific illustrator of Little Golden Books, and other children's books, for decades. He lives in Croton-on-Hudson, New York.
Advertisement