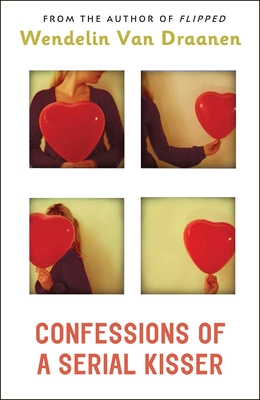 Confessions of a Serial Kisser (Paperback)
Alfred A. Knopf Books for Young Readers, 9780375842498, 294pp.
Publication Date: December 22, 2009
Description
Does the perfect kiss exist? This smart and funny modern romance from the author of Flipped explores the pleasures and perils of love. Perfect for fans of Jenny Han's To All the Boys I ve Loved Before.
Evangeline Logan wants a kiss. Not just any kiss a crimson kiss, like the one in a romance novel she's become obsessed with. But the path to perfection is paved with many bad kisses the smash mouth, the ear licker, the misser, the tentative tight lipper.
The phrase I don t kiss and tell means nothing to the boys in her school. And worse: someone starts writing her name and number on bathroom walls. And worst of all: the boy she's just kissed turns out to be her best friend's new crush.
Kissing turns out to be way more complicated than the romance novels would have you believe. . . .
Evangeline's strong, entertaining voice will pull plenty of readers, who will root for their heroine as she begins to piece together a grown-up life. Booklist
The pacing is near-perfect: readers realize, just when Evangeline does, that it is not a kiss she is really] after. In the end, the playful title and premise are matched by tender and convincing storytelling. Publishers Weekly
About the Author
Wendelin Van Draanen is the author of many beloved and award-winning books. For middle graders, she s written Swear to Howdy and the Sammy Keyes mystery series. For teens and tweens, there s Flipped, The Running Dream, Confessions of a Serial Kisser, and Runaway. And for younger readers, check out the Shredderman quartet and the Gecko and Sticky series. Wendelin Van Draanen lives in Central California with her husband and two sons. Find her on the Web at WendelinVanDraanen.com or on Twitter at @WendelinVanD."
Advertisement