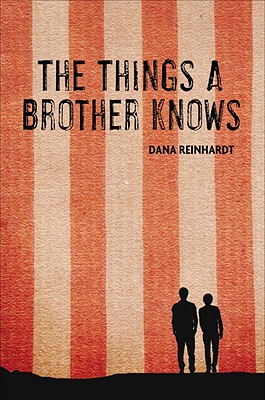 The Things a Brother Knows
Hardcover

* Individual store prices may vary.
Other Editions of This Title:
Digital Audiobook (9/13/2010)
Paperback (9/13/2011)
Compact Disc (9/14/2010)
Autumn 2010 Kids' Next List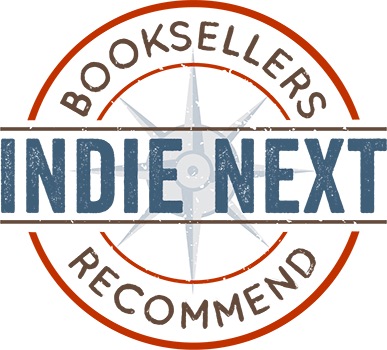 "A story about war but more a story about sibling love. Levi's brother has returned from the Iraq War but has shut himself off from the world. Levi, the younger brother wants things to be the way it was before-but learns that before was just that. A tense, thought-provoking drama about the love of brothers and of the wounds of war not noticably present. Follow Boaz and Levi as they journey by foot from NYC to Washington, D.C."
— Paula Primavera, Covered Treasures Bookstore, Monument, CO
View the List
Description
The story of a young marine's return from war in the Middle East and the psychological effects it has on his family.

Finally, Levi Katznelson's older brother, Boaz, has returned. Boaz was a high school star who had it all and gave it up to serve in a war Levi can't understand. Things have been on hold since Boaz left. With the help of his two best friends Levi has fumbled his way through high school, weary of his role as little brother to the hero.

But when Boaz walks through the front door after his tour of duty is over, Levi knows there's something wrong. Boaz is home, safe. But Levi knows that his brother is not the same.

Maybe things will never return to normal. Then Boaz leaves again, and this time Levi follows him, determined to understand who his brother was, who he has become, and how to bring him home again.

Award-winning author Dana Reinhardt introduces readers to Levi, who has never known what he believes, and whose journey reveals truths only a brother knows.
Praise For The Things a Brother Knows…
Starred Review, Kirkus Reviews, August 15, 2010:
"The emotional journey is leavened with humor and a little romance, but it moves toward the conclusion with an inevitability that grabs and doesn't let go. Every character contributes and brings a point of view that adds to a fuller picture of the personal consequences of war without being simplistically pro or anti. Powerful."

Starred Review, Publishers Weekly, August 30, 2010:
"With exceptional sensitivity, Reinhardt (How to Build a House) chronicles a soldier's troubling homecoming, in this timely novel told from his younger brother's point of view . . . Reinhardt personalizes a soldier's traumas in terms civilians can understand. Levi's growing comprehension of Boaz's internal turmoil is gracefully and powerfully evoked."

Starred Review, Booklist, October 1, 2010:
"Reinhardt's poignant story of a soldier coping with survivor's guilt and trauma, and his Israeli American family's struggle to understand and help, is timely and honest."
Wendy Lamb Books, 9780375844553, 256pp.
Publication Date: September 14, 2010
About the Author
Dana Reinhardt lives in San Francisco with her husband and their two daughters. She is the author of A Brief Chapter in My Impossible Life, Harmless, and How to Build a House.

Visit her at www.danareinhardt.net.
Boaz's decision to join the Marines is completely unexpected. How does Boaz's personal choice affect his entire family? In what ways does his return home bring the pain of Bo's choice out in the open?
Levi copes with the idol worship of his brother by the kids and adults at school while knowing that at home his brother is not doing well. What are Levi's feelings toward Boaz since he has returned? Why are his feelings so conflicted?
How do Boaz's parents react to his isolation? What attempts do they make to reach out to their son? How has Boaz's change in personality affected their relationship?
Zim and Pearl are so completely different, yet Levi considers them his best friends. How can they both be Levi's best friends? What does Levi gain from each of their relationships? How do the three of them form such a cohesive team?
Levi goes to Dov with his concern for his brother. How does Dov help Levi navigate the maze of his confusing emotions to help Boaz on his journey? What decision does Levi make as a result of his grandfather's advice?
Levi fears that Boaz's journey is a cover-up for where he is really going. How does Levi know Boaz is lying? Why does the lie cause Levi so much concern?
Before Boaz left for the war, Levi lived in his shadow—Bo was confident, good looking, at ease with people, funny, everything Levi wasn't. When Boaz left, Levi wanted to live outside of his shadow. What does Levi mean when he says, "Shadows grow even bigger when cast from half a world away."(p. 113)
From the time Levi leaves on his journey to find Bo, Levi realizes that he has a choice: only he can choose his own path. How does Levi demonstrate his ultimate choice over his immediate desire? In Loren's apartment, for example, he gets angry and wants to go home, but he chooses to sit down and listen. (p. 125) At what other times does he forego his impulses in favor of what is right? What is his ultimate choice? Does he reach his goal?
What role does Celine play in helping Levi come to terms with the changes in Boaz? Why has she been able to help him when no one else has?
From the time Boaz returns home until Levi finds himself with his brother in Philadelphia, Levi realizes he hasn't taken the time to try to understand what Boaz has experienced. He looks up the Million Man March in Washington and realizes he isn't pro or anti; he isn't anything. What stand does Levi decide to take? When does Levi finally realize the stand he has taken?
When Levi runs, he repeats to himself, "It's a marathon, not a sprint." (p. 78) How could Levi's mantra be a thematic statement of The Things a Brother Knows?
or
Not Currently Available for Direct Purchase