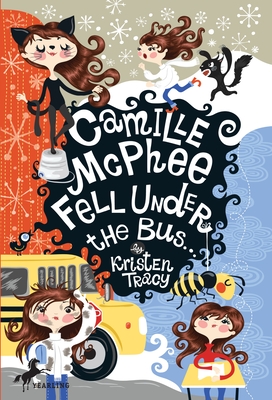 Camille McPhee Fell Under the Bus (Paperback)
Yearling Books, 9780375845468, 293pp.
Publication Date: October 12, 2010
Description
From the author of the Project (Un)Popular series and Too Cool For This School, a fun middle school story about a girl determined to make the best of any situation. Imagine being Camille McPhee. She has low blood sugar, so she carries extra food in a cooler. Would you want to do that? Didn't think so. And you wouldn't want to fall under the school bus. That happened to Camille too
Her cat, Checkers, is lost. And her best friend, Sally, moved to Japan. It would be hard to stay optimistic, right? But Camille is what her mom calls HOPEFUL. Because really? There are plenty of things to be positive about: gifted reading
a nonsqueaky mattress
eating banned foods
the big blue butterfly Even making a new friend. Imagine that.
About the Author
Kristen Tracy is the author of many popular novels, including the PROJECT (UN)POPULAR series and Too Cool for This School. She lives with her family in the popular state of California. Visit her online at kristentracy.com and on Twitter at @kristen_tracy (it will make her feel popular).
Advertisement