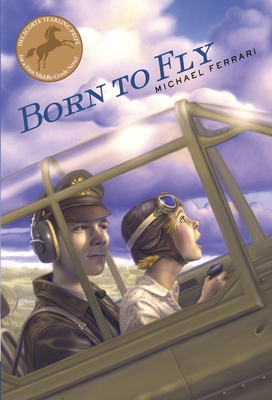 Born to Fly (Paperback)
Yearling Books, 9780375846076, 212pp.
Publication Date: March 8, 2011
Description
Ever since she can remember, Bird has loved flying in small propeller airplanes with her mechanic dad. When the local airstrip is turned into a military flight school, Bird is in heaven--and she manages to turn one young airman's interest in her older sister into some personal flight lessons.
Then a young Japanese American student named Kenji Fujita joins Bird's class, and the entire school seems to be convinced that he's a spy, a secret agent, or at the very least, that he and his uncle want the Japs to win.
But through a class project, Bird and Kenji befriend each other and accidentally discover real spy activity in the area. So begins an adventure that will shake the town and may even change the future of the United States. Winner of the Dell Yearling Contest
About the Author
M. J. FERRARI has worked as an English teacher, vacuum cleaner salesman, freight dockworker, lipstick machine operator, air-to-air cameraman, network T.V. censor, and feature film editor. He is currently working as a litigation proofreader (zzzz . . .) and hoping to return to teaching. He got the idea for Born to Fly at a World War II airshow when he overheard a boy tell his little sister as she climbed inside a P-40 cockpit that girls can never be fighter pilots. It broke her heart. He wrote the story for her, and her daughters.
Advertisement