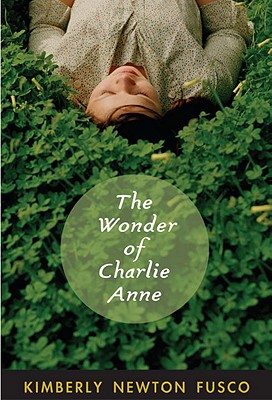 The Wonder of Charlie Anne (Paperback)
Yearling Books, 9780375854552, 272pp.
Publication Date: October 11, 2011
Other Editions of This Title:
Digital Audiobook (8/9/2010)
Prebound (10/11/2011)
Compact Disc (8/10/2010)
* Individual store prices may vary.
Description
Charlie Anne is devastated when her father must go north to build roads after the Depression hits. She and her siblings are left with their rigid cousin, Mirabel, and a farm full of chores. The only solace Charlie Anne finds is by the river, where the memory of her mother is strongest.
Then her neighbor Old Mr. Jolly brings home a new wife, Rosalyn, who shows up in pants--
pants
--the color of red peppers. With her arrives Phoebe, a young African American girl who has also lost her mother. Phoebe is smart and fun and the perfect antidote to Charlie Anne's lonely days. The girls soon forge a friendship and learn from each other in amazing ways.
But when hatred turns their town ugly, it's almost more than they can bear. Now it's up to Charlie Anne and Phoebe to prove that our hearts are always able to expand.
From the Hardcover edition.
About the Author
Kimberly Newton Fusco is the author of Tending to Grace, which the Denver Post called -a stunning story.- It received multiple starred reviews and many accolades, and received the American Library Association's Schneider Family Book Award for its empathetic portrayal of a young girl who stutters. It was also an ALA-YALSA Best Book for Young Adults, a Booklist Top 10 First Novel for Youth, an IRA Notable Book, and a New York Public Library Book for the Teen Age. Before becoming a novelist, Ms. Fusco was an award-winning reporter and editor for the Worcester (Massachusetts) Telegram & Gazette. She is a graduate of the Columbia University Graduate School of Journalism. Ms. Fusco lives in Foster, Rhode Island, with her husband and their four children. You can visit her on the Web at www.kimberlynewtonfusco.com. From the Hardcover edition.
Praise For The Wonder of Charlie Anne…
Charlie Anne makes use of her "most terrible mad look" with some frequency, but she's most furious about her papa's heading north from Massachusetts to build roads for Roosevelt's New Deal, abandoning family and farm to the joyless clutches of her late mother's cousin Mirabel. When not busy baking hard-times vinegar pies (almost like lemon!) or mucking out the privy, Charlie Anne has a lovely, supernatural way of interacting with the world; her recently buried mother, the river, the molasses-eyed cows and even the clothesline communicate with her regularly. Fusco's mellifluous style often sounds like singing: "Go do this, the new mama tells me, and I do it, just because." Two conflicts loom largest: dyslexic Charlie Anne's battle with "jumbled letters" and her controversial friendship with an African-American girl who moves into the all-white community and stirs up its "backwater" hatred. Good humor, kindness and courage triumph in this warm, richly nuanced novel that cheers the heart like a song sweetly sung. (Fiction. 9-13) - Kirkus Reviews, starred review

"Each character is distinct and adds flavor, but it's Charlie Anne's voice that resonates as she confronts both the hardships and unfairness of life, yet finds ways to change things for the better." - School Library Journal, starred review
or
Not Currently Available for Direct Purchase