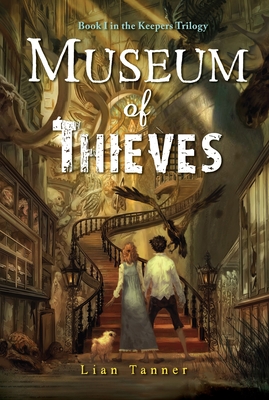 Museum of Thieves (The Keepers)
Paperback

* Individual store prices may vary.
Other Editions of This Title:
Digital Audiobook (9/27/2010)
Autumn 2010 Kids' Next List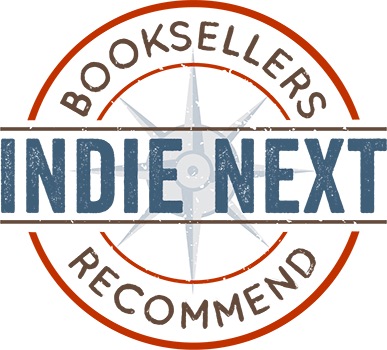 "How wonderful to discover that the kind of book I loved when I was younger -- full of adventures, derring-do, doubts and misgivings, unexpected friends, and most importantly huge, surprising but believable imaginary worlds -- is still alive and well, and fresh as ever in the hands of the wonderful Lian Tanner. I picked up MUSEUM OF THIEVES intending just to inform myself about this buzzed-about new title, and ended up devouring it in the course of a long Sunday afternoon -- its world and its characters were completely absorbing and I couldn't stop talking about it afterward. Big themes of freedom and safety, rebellion vs. obedience, and the sometimes paradoxical nature of good are all there, as relevant to adults as they are to adolescents chafing for independence. The story's daring but fallible heroine and her enemies and friends are drawn with sure strokes and plenty of depth. And the Museum itself, bigger on the inside than on the outside, is an unforgettable place that I can't wait to return to in the sequels. Bravo!"
— Jessica Stockton Bagnulo, Greenlight Bookstore, Brooklyn, NY
View the List
Description
Welcome to the tyrannical city of Jewel, where impatience is a sin and boldness is a crime.
Goldie Roth has lived in Jewel all her life. Like every child in the city, she wears a silver guardchain and is forced to obey the dreaded Blessed Guardians. She has never done anything by herself and won't be allowed out on the streets unchained until Separation Day.
When Separation Day is canceled, Goldie, who has always been both impatient and bold, runs away, risking not only her own life but also the lives of those she has left behind. In the chaos that follows, she is lured to the mysterious Museum of Dunt, where she meets the boy Toadspit and discovers terrible secrets. Only the cunning mind of a thief can understand the museum's strange, shifting rooms. Fortunately, Goldie has a talent for thieving.
Which is just as well, because the leader of the Blessed Guardians has his own plans for the museum—plans that threaten the lives of everyone Goldie loves. And it will take a daring thief to stop him. . . .
Museum of Thieves is a thrilling tale of destiny and danger, and of a courageous girl who has never been allowed to grow up—until now.
Yearling, 9780375859786, 320pp.
Publication Date: May 10, 2011
About the Author
Lian Tanner is a children's author and playwright. She has worked as a teacher in Australia and Papua New Guinea, as well as a tourist bus driver, a freelance journalist, a juggler, a community arts worker, an editor, and a professional actor. It took her a while to realize that all of these jobs were really just preparation for being a writer. Nowadays she lives by the beach in southern Tasmania, with a small tabby cat and lots of friendly neighborhood dogs. She has not yet mastered the art of Concealment by the Imitation of Nothingness, but she is quite good at Camouflage.