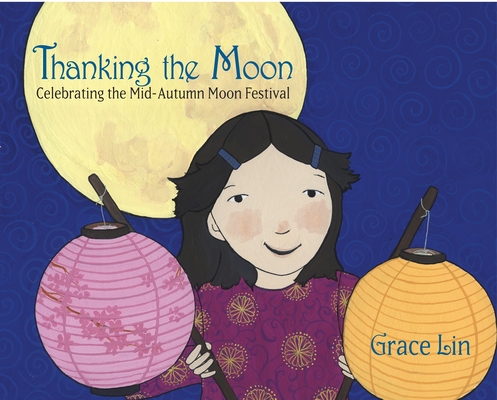 Thanking the Moon (Hardcover)
Celebrating the Mid-Autumn Moon Festival
Knopf Books for Young Readers, 9780375861017, 32pp.
Publication Date: September 14, 2010
* Individual store prices may vary.
Description
This simple, young, and satisfying story follows a Chinese American family as they celebrate the Mid-Autumn Moon Festival.

Each member of the family lends a hand as they prepare a moonlit picnic with mooncakes, pomelos, cups of tea, and colorful lanterns. And everyone sends thanks and a secret wish up to the moon.

Grace Lin's luminous and gloriously patterned artwork is perfect for this holiday tale. Her story is simple—tailor-made for reading aloud to young children. And she includes an informative author's note with further details on the customs and traditions of the Moon Festival for parents and teachers. The Moon Festival is one of the most important holidays of the year along with the Lunar New Year, so this book makes an excellent companion to Grace Lin's Bringing In the New Year, which features the same family.
About the Author
Grace Lin grew up in upstate New York and attended the Rhode Island School of Design. She now lives in Massachusetts.

Grace has written and illustrated several picture books featuring the Chinese American family depicted in this book (based on her own childhood family!), which include Dim Sum for Everyone!, Kite Flying, Fortune Cookie Fortunes, and Bringing In the New Year. She has also written three novels for young readers: The Year of the Dog, The Year of the Rat, and Where the Mountain Meets the Moon.

You can learn more about Grace Lin's work at www.gracelin.com.