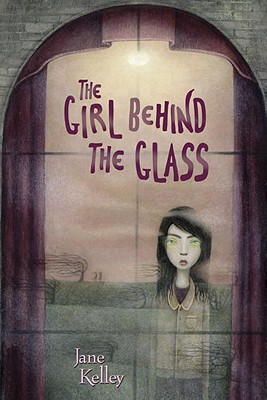 The Girl Behind the Glass (Hardcover)
Random House Books for Young Readers, 9780375862205, 183pp.
Publication Date: August 9, 2011
* Individual store prices may vary.
or
Not Currently Available for Direct Purchase
Description
"The house on Hemlock Road used to be someone's home. Until something happened. Something that even after 80 years, can never be forgotten or forgiven . . . ."
Eleven-year-old twins Hannah and Anna agree about everything especially that they don't want to move to the creepy old house on Hemlock Road. But as soon as they move into the house, the twins start disagreeing for the first time in their lives. In fact, it's almost as though something or some"one" is trying to drive them apart. While Anna settles in, Hannah can't ignore the strange things that keep happening on Hemlock Road. Why does she sense things that no one else in the family does? Like when the hemlock branch outside waves "shush, shush." Or at night, if she listens hard enough, it's almost as though someone is trying to talk to her. Someone no one else can hear. Someone angry enough to want revenge. "Hannah, are you listening?" Is the house haunted? Is Hannah crazy? Or does something in the house want her as a best friend forever?
About the Author
JANE KELLEY is the author of the middle-grade novel, "Nature Girl" (Random House, 2010). She lives in Brooklyn with her husband, her daughter, and a black cat who sometimes cries in the night for no apparent reason. You can visit her website at JaneKelleyBooks.com.
Praise For The Girl Behind the Glass…
The Horn Book Magazine, November/December 2011:
A spooky old house and a contemporary family come together in this
multilayered mystery. Page-turning . . . well above the ordinary.

School Library Journal, September 2011:
The creep factor is never in doubt. Suggest this one to fans of Mary Downing Hahn who can't get enough chills.

Publishers Weekly, July 2011:
Chilling and lyrical, Kelley's second novel is a ghost story with a cryptic narrator whose identity gradually comes into focus. The ethereal tone and steady parceling out of warning, clues, and bits of information . . .will keep readers invested in the unfolding mystery.

The Bulletin of the Center for Children's Books, July 2011:
Kelley nails it. This has a pleasing amount of chill for readers who've moved beyond Marion Dane Bauer's gentler elementary spooky tales.

Kirkus Reviews, July 2011:
It takes a haunted house to break the bond of identical twins. Mounting creepiness with well-placed spine-tingling moments make this scary story perfect for fans of Mary Downing Hahn.
Advertisement