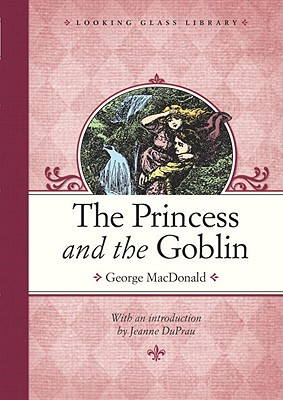 The Princess and the Goblin (Hardcover)
Random House Books for Young Readers, 9780375863387, 259pp.
Publication Date: January 26, 2010
Other Editions of This Title:
Paperback, Large Print (7/11/2005)
Paperback (6/17/2004)
Paperback (6/23/2013)
Paperback (11/30/2011)
Paperback (3/1/1997)
(1/26/2010)
Paperback (1/1/2005)
Audio Cassette (12/1/1993)
Hardcover (12/1/1980)
* Individual store prices may vary.
Description
One of the most successful and beloved of Victorian fairy tales, George Macdonald's The Princess and the Goblin tells the story of young Princess Irene and her friend Curdie, who must outwit the threatening goblins who live in caves beneath her mountain home. Macdonald's pioneering use of fanstasy as a literary medium had a great influence on Lewis Carroll, J. R. R. Tolkien, and Madeleine L'Engle, all great admirers of his work, which has remained popular to this day. "I write, not for children," he wrote, "but for the child-like, whether they be of five, or fifty, or seventy-five."This edition includes illustrations by Arthur Hughes.
About the Author
George Macdonald (1824-1905) was born at Huntly, Aberdeenshire, Scotland, where his father was a miller and his family Congregationalists. As a young man he was ordained a minister of the Congregational church but he resigned after a disagreement with his deacons over doctrine, and from 1853 he earned his living by lecturing and writing, often in poor health, which meant periodic travelling in search of purer air for his lungs. In 1851 he married Louisa Powell, with whom he spent a long and happy life, sadly ending in grief when three of his thirteen children died of tuberculosis and he suffered a stroke that deprived him of speech for his last five years. He was a prolific writer, yet it is his fantasies for children that have survived. The Princess and the Goblin was the second of these, published first as a serial in Good Words for the Young, a periodical of which he became editor for a short time in 1869. About a hundred years later W.H. Auden wrote, 'To me, George MacDonald's most extraordinary, and precious, gift is his ability, in all his stories, to create an atmosphere of goodness about which there is nothing phone or moralistic. Nothing is rarer in literature.'
or
Not Currently Available for Direct Purchase