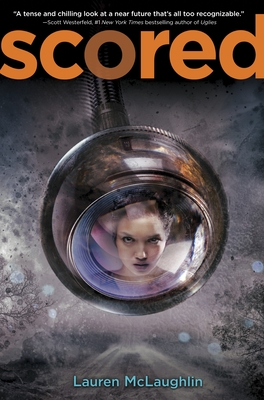 Scored (Paperback)
Ember, 9780375867910, 240pp.
Publication Date: October 23, 2012
Description
Set in the future when teenagers are monitored via camera and their recorded actions and confessions plugged into a computer program that determines their ability to succeed. All kids given a "score" that determines their future potential. This score can get kids into colleges, grant scholarships, or destroy all hope for the above. Scored's reluctant heroine is Imani, a girl whose high score is brought down when her best friend's score plummets. Where do you draw the line between doing what feels morally right and what can mean your future? Friendship, romance, loyalty, family, human connection and human value: all are questioned in this fresh and compelling dystopian novel set in the scarily forseeable future.
About the Author
LAUREN McLAUGHLIN grew up in the small town of Wenham, Massachusetts. After college and a brief stint in graduate school, she spent 10 unglamorous years writing and producing movies before abandoning her screen ambitions to write fiction full-time. Though she fondly remembers much of her time in Massachusetts--the marina, the beach, various teenage escapades--she cannot, for the life of her, remember her SAT scores, her GPA, or any of the numbers that once summed her up.
Advertisement