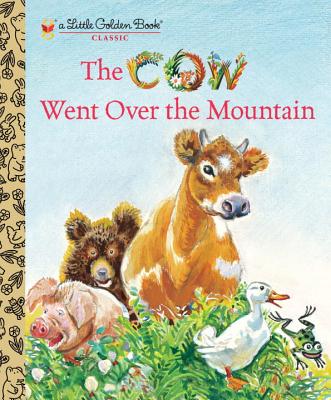 The Cow Went Over the Mountain (Hardcover)
Golden Books, 9780375870163, 24pp.
Publication Date: July 24, 2012
* Individual store prices may vary.
Description
Little Cow thinks life will be better on the "other mountain," and convinces a few animals that the grass will be munchier, the bugs crunchier, the water sploshier, the mud sloshier . . . but when they get there, they find that the grass isn't really greener on the other side. This simple, witty tale, brought to life by Caldecott medalist Feodor Rojankovsky, was originally published in 1963 and is now back in print as a Little Golden Book Classic.
About the Author
Deceased. Born in Russia, FEODOR ROJANKOVSKY (1891-1970) immigrated to the United States in 1941. He immediately began working on books for his friend Georges Duplaix's company, Artists and Writers Guild, which had just begun to produce a new line of titles called Little Golden Books. Rojankovsky went on to become one of the most prolific illustrators of Golden Books. In 1956, he was awarded the Caldecott Medal for "Frog Went A-Courtin'" (Harcourt).
or
Not Currently Available for Direct Purchase