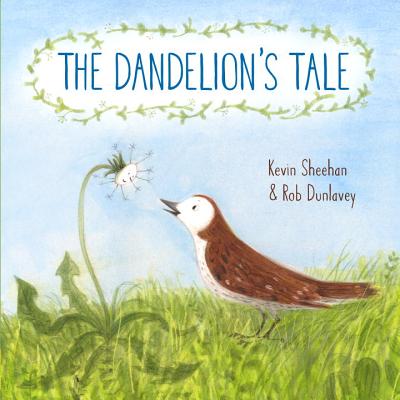 The Dandelion's Tale (Hardcover)
Schwartz & Wade, 9780375870323, 40pp.
Publication Date: March 11, 2014
Other Editions of This Title:
Library Binding (3/11/2014)
* Individual store prices may vary.
Description
In this poignant story about the friendship between a dandelion and a sparrow, young readers are given a reassuring, yet emotionally powerful introduction to the natural cycle of life. One fine summer day, when Sparrow meets a dandelion with only 10 seed pods left, he asks how he can help. Dandelion laments that a short while ago, she was the brightest yellow, but now a strong wind could blow away her remaining pods and no one will remember her. Together, they decide to write Dandelion's story in the dirt, and so Dandelion tells Sparrow all the things she has seen and loved. Later that night, a storm changes everything. . . . But the tale of Dandelion lives on.
About the Author
KEVIN SHEEHAN wrote The Dandelion's Tale for his children when they were young. This is his first children's book.

ROB DUNLAVEY's illustrations have been featured in the New York Times, the Boston Globe, BusinessWeek, and the Los Angeles Times, among many other publications. A prolific diarist, Dunlavey has filled nearly one hundred black sketchbooks. He lives in suburban Boston with his wife, two teenage daughters, a tuxedo-clad cat named Cupcake, and Bruce, a self-reliant tropical fish. This is his first children's book.
or
Not Currently Available for Direct Purchase