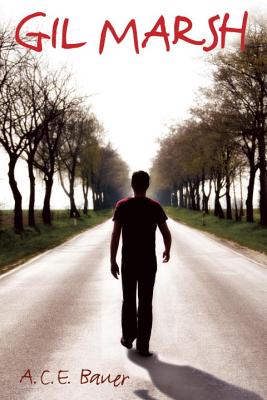 Gil Marsh (Paperback)
Ember, 9780375873744, 192pp.
Publication Date: February 26, 2013
Other Editions of This Title:
Hardcover (2/28/2012)
Library Binding (2/28/2012)
* Individual store prices may vary.
Description
Good looking, athletic, and smart, Gil Marsh is the most popular kid at Uruk High School. When Enko, a new kid from Montreal, shows up, Gil is wary. Yet Enko is easy going and matches Gil's athletic prowess without being a threat. Soon, the two become inseparable friends, practicing, studying, and double-dating. 

Then suddenly, to everyone's shock, Enko succombs to an aggressive cancer. 

When Enko's parents return to Canada, Gil is unable to even say good bye. He is inconsolable. Determined to find Enko's grave, Gil sneaks away and heads north. 

Bauer's retelling of  the Sumerian King from 3000 BC, carefully weaves the classic elements of myth to follow Gil's quest and explore the grief and growth of a young man.
About the Author
A.C.E. BAUER has always been infatuated with the classics, and has been telling stories ever since she could talk (some were real whoppers). After learning how to write, she began handing them out as gifts to her family. Ms. Bauer took a break from writing for a while when she was a lawyer helping poor people, writing legal briefs, and telling stories about her clients. She has returned to fiction and now writes for children of all ages. Born and raised in Montreal, she spends most of the year in Connecticut, but summers on a lake in Quebec. She lives with her husband, two children, and their dog, Speedy.
or
Not Currently Available for Direct Purchase