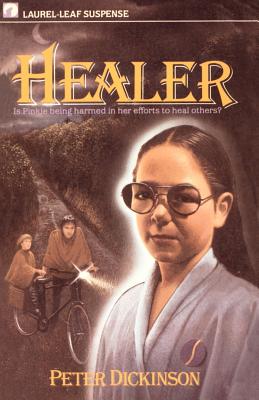 Healer (Paperback)
Laurel Leaf Library, 9780375895111, 188pp.
Publication Date: November 6, 2001
Description
Pinkie Proudfoot, a tiny child of only ten years, is considered a treasure to all those who have witnessed her remarkable healing powers. To help Pinkie make use of her extraordinary gift, the Foundation of Harmony is established. Its followers are loyal and committed to the cause. Sick people travel from far away just to see her; she is their ray of hope. Not all stand in awe of the Foundation, however. Sixteen-year-old Barry Evans suspects that the Foundation many consist of greedy crooks. Could they simply be exploiting Pinkie's talents? When Barry discovers what the Foundation is really doing to Pinkie, he becomes determined to get her out. But will he be able to help her escape safely--and to where will she escape? "Dickinson's imaginative, stylish writing excites admiration, as it always does, and so do his characterizations."--Publishers Weekly "The level of suspense and sense of occult power will draw readers right in and keep them reading."--Booklist
About the Author
Peter Dickinson, a two-time winner of both England's prestigious Carnegie Medal and the Whitbread Children's Award, is one of Britain's greatest storytellers and the author of many novels for young readers and adults. His books include Eva, recipient of the Boston Globe-Horn Book Honor, as well as The Ropemaker, recipient of the Printz Honor.
Advertisement