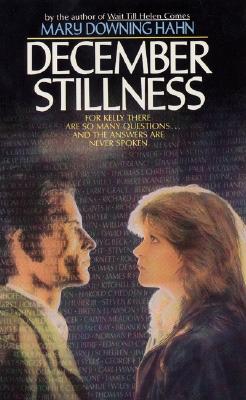 December Stillness (Paperback)
HarperTeen, 9780380707645, 192pp.
Publication Date: September 1, 1990
* Individual store prices may vary.
Description
QUESTIONS
Sensitive and idealistic fifteen-year-old Kelly McAllisterfeels at odds with everyone around her. Her best friendhas suddenly turned boy crazy. Her talented mothercreates greeting card designs instead of real art, andher father never talks to her about anything exceptworking hard and getting ahead.
That's why Kelly becomes so involved in the plight of ahomeless Vietnam vet who takes refuge in the libraryeach day. Interviewing him began as a Social Studiesproject, but it takes on new meaning after her offers offood and friendship backfire into a real disaster.What had the war done to destroy this man? And whathad it done to her own father, who had been to thesame war ... and refuses to speak of it?
About the Author
Mary Downing Hahn is the best-selling author of more than twenty award-winning books for young readers, including Stepping on the Cracks, which won the Scott O'Dell Award for Historical Fiction. Anna on the Farm is the follow-up to Anna All Year Round, both based on the author's mother's memoirs about growing up in Maryland pre-World War I.
or
Not Currently Available for Direct Purchase