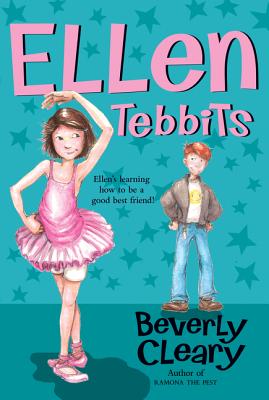 Ellen Tebbits (Paperback)
HarperCollins, 9780380709137, 192pp.
Publication Date: August 12, 2008
Description
Ellen Tebbits has a secret that she'll never share with anyone. That is, until she meets Austine--and discovers that Austine has the same secret Soon the girls are best friends who do everything together--attending dance class, horseback riding, and dodging pesky Otis Spofford. But then Ellen does something terrible, and now Austine isn't speaking to her. Will Ellen be able to prove how sorry she truly is?
Praise For Ellen Tebbits…
"Ellen and her troubles are both funny and touching; we meet her trying to hide her long underwear at dancing school, and playing a substitute rat in The Pied Piper.' All is told with a downright realism, and the school scenes are choice."
-New York Herald Tribune

"Ellen is a real girl and her adventures are full of zest and interest!"
-The Horn Book

"Through all Ellen's joys and sorrows runs a thread of humor that makes the reader chuckle even when he is sympathizing with her."
-Saturday Review
Advertisement