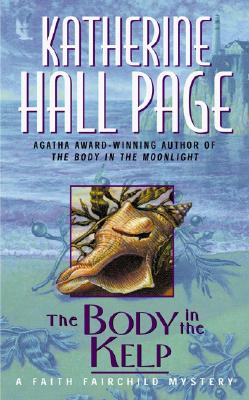 The Body in the Kelp (Mass Market Paperbound)
Avon Books, 9780380713295, 304pp.
Publication Date: May 29, 2001
* Individual store prices may vary.
or
Not Currently Available for Direct Purchase
Description
The Old Maid's Puzzle
It seems as if nothing is going to liven up Faith Fairchild's deathly dull vacation on Maine's Sanpere Island -- until she buys a beautiful handmade quilt at an estate auction. Lovingly constructed by wealthy, deceased, and detested Matilda Prescott, Faith's purchase turns out to be quite a bargain indeed -- especially when she discovers it to be a map to the old woman's hidden treasure. But instead of pointing the transplanted New York caterer-turned-minister's wife toward the fabled Prescott gold, Matilda's artfully crafted clues lead Faith to a kelp-covered corpse floating in a nearby tidal pool. Once again, the resourceful amateur sleuth has become entangled in a dangerous puzzle, ensnared in twisted, lethal threads of familial greed and cold-blooded homicide. And Faith won't be satisfied until she has the whole murderous matter sewn up.
Advertisement