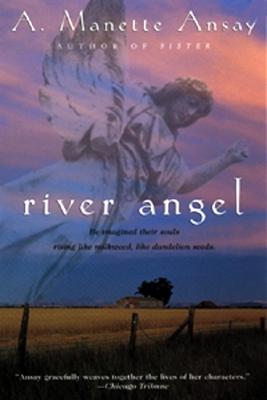 River Angel
A Novel
Paperback

* Individual store prices may vary.
Description
In April 1991, in a little Wisconsin town about a hundred miles southwest of the town where I grew up, a misfit boy was kidnapped by a group of high school kids who, later, would testify they'd merely meant to frighten him, to drive him around for a while. Somehow they ended up at the rive, whooping and hollering on a two-lane bridge. Somehow the boy was shoved, he jumped, he slipped—acounts vary—into the icy water. The kids told police they never heard a splash; one reported seeing a brilliant flash of light. (Several people in the area witnessed a similar light, while others recalled hearing something "kind of like thunder.") All night, volunteers walked the river's edge, but it was dawn before the body was found in a barn a good mile from the bridge . . .
The owner of the barn had been the one to discover the body, and she said the boy's cheeks were rosy, his skin warm to the touch. A sweet smell hung in the air. "It was," she said "as if he were just sleeping." And then she told police she believed an angel had carried him there.
For years, it had been said that an angel lived in the river. Residents flipped coins into the water for luck, and a few claimed they had seen the angel, or known someone who'd seen it. The historical society downtown had a farmwife's journal, dated 1898, in which a woman described how an angel had rescued her family from a flood. Now, as the story of the boy's death spread, more people came forward with accounts of strange things that had happened on that night. Dogs had barked without ceasing till dawn; livestock broke free of padlocked barns. Someone's child crayoned a bridge and, above it, a wide-winged tapioca angel.
A miracle? A hoax? Or something in between? With acute insight and great compassion, A. Manette Ansay captures the inner life of a town and its residents struggling to forge a new identity in the face of a rapidly changing world.
Praise For River Angel: A Novel…
"Ansay gracefully weaves together the lives of her characters." — Chicago Tribune
Harper Perennial, 9780380729746, 256pp.
Publication Date: March 9, 1999
About the Author
A. Manette Ansay is the author of eight books, including Vinegar Hill, Midnight Champagne (a finalist for the National Book Critics Circle Award), and Blue Water. She has received the Pushcart Prize, two Great Lakes Book Awards, and a grant from the National Endowment for the Arts. She teaches in the MFA writing program at the University of Miami.