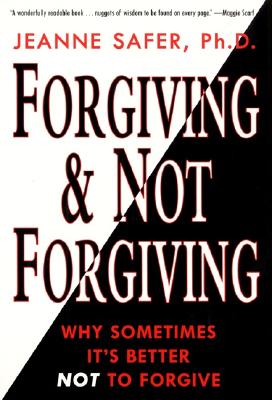 Forgiving and Not Forgiving
Paperback

* Individual store prices may vary.
Description
In our culture the belief that "To err is human, to forgive divine," is so prevalent that few of us question its wisdom. But do we ever completely forgive those who have betrayed us? Aren't some actions unforgivable? Can we achieve closure and healing without forgiving? Drawing on more than two decades of work as a practicing psychotherapist, more than fifty indepth interviews, and sterling research into the concept of forgiveness in our society, Dr. Jeanne Safer challenges popular opinion with her own searching answers to these and other questions. The result is a penetrating look at what is often a lonely, and perhaps unnecessary, struggle to forgive those who have hurt us the most and an illuminating examination of how to determine whether forgiveness is, indeed, the best path to take--and why, often, it is not.
Harper Perennial, 9780380794713, 228pp.
Publication Date: November 14, 2014