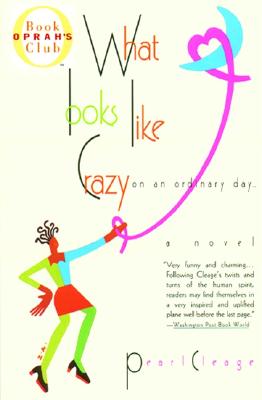 What Looks Like Crazy on an Ordinary Day (Paperback)
Harper Perennial, 9780380794874, 256pp.
Publication Date: November 1, 1998
Other Editions of This Title:
Paperback (1/27/2009)
Hardcover (12/1/1997)
* Individual store prices may vary.
Description
In a remarkable debut novel that sizzles with sensuality, crackles with life-affirming energy and moves the reader to laughter and tears, author Pearl Cleage creates a world rich in character, human drama, and deep, compassionate understanding. After a decade of luxe living in Atlanta, Ava Johnson has returned to tiny Idlewild, Michigan -- her fabulous career and power plans smashed to bits on one dark truth: Ava has tested positive for HIV. Bur rather than a sorrowful end, her homecoming is a new beginning. Because, in the ten-plus years since she left, all the problems of the big city have invaded the sleepy community of her childhood. Because dear friends and family sorely need her help in the face of impending trouble and tragedy, and Ava cannot turn her back on them. And because, most importantly, Ava Johnson is inexplicabley and undeniably falling in love.
or
Not Currently Available for Direct Purchase