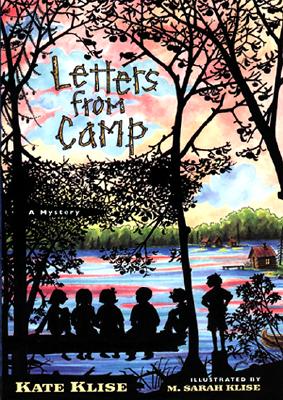 Letters from Camp (Hardcover)
HarperCollins, 9780380975396, 192pp.
Publication Date: June 1, 1999
* Individual store prices may vary.
or
Not Currently Available for Direct Purchase
Description
The brother-sister pairs who arrive for the first season at Camp Happy Harmony are almost too busy fighting with each other to notice how strange the camp really is. But their tune changes as they take in the bizarre songs and uniforms, the chores they're expected to perform(like renovating buildings and cleaning septic lines), and the vile and potentially poisonous food served in the Wisteria Cafeteria. For people who claim to repair disharmonious sibling relationships, the Harmony family singers-six over-the-hill entertainers-seem far too busy arguing among themselves to do much good for the campers. Oh, and meanwhile, someone is trying to murder camp postmaster Lyle Splink, the only normal adult around.
For their own protection, the campers must put aside their sibling discord long enough to solve a diabolically amusing mystery and bring the villainous Harmonys to justice. Told in letters, secret notes, postcards and witty illustrations, Letters From Camp is a hilarious romp through a summer camp run amok.
Advertisement