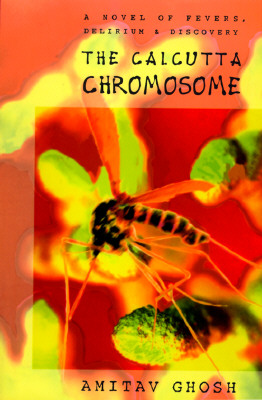 The Calcutta Chromosome: A Novel of Fevers, Delirium and Discovery (Hardcover)
A Novel of Fevers, Delirium and Discovery
William Morrow & Company, 9780380975853, 311pp.
Publication Date: October 1, 1997
* Individual store prices may vary.
or
Not Currently Available for Direct Purchase
Description
It begins in a near future New York City, when Antar, a low-level programmer and data analyst for a large bureaucratic concern, comes upon the lost and battered I.D. card of a man he once knew--a man who vanished without a trace some where in the teeming excess of Calcutta, India, several years before. Strangely compelled, Antar initiates a search into the facts behind the disappearance of the enigmatic L. Murugan, and is unwittingly drawn into a bizarre alternate history of medical science.
Leaping backward in time, we join Murugan in Calcutta in 1995, as he follows the twisted threads of science, counter-science and ritual back a hundred years further to the laboratory of Ronald Ross, the British scientist who discovered how malaria is transmitted to humans. Obsessed with the weird, fortuitous coincidences that led to Ross' groundbreaking discovery, Murugan has stumbled upon evidence of an impossible ongoing experiment in controlled destiny, protected by a powerful unseen society that moves the world in secret and in silence.
Suddenly, every fact hitherto known can no longer be trusted, for everything has been revealed to be other than it appears. In this steamy, overcrowded city of clashing cultures and hidden faces, L. Murugan has opened a Pandora's Box that carefully orchestrated death and misdirection have long kept shut. And the truth that is revealed will have momentous con sequences--for Murugan, for Antar, for a troubled female journalist and an exquisite Indian celebrity...for everyone and everything human.
Advertisement