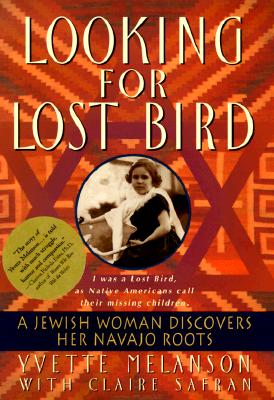 Looking for Lost Bird (Hardcover)
A Jewish Woman Discovers Her Navajo Roots
William Morrow, 9780380976010, 240pp.
Publication Date: March 1, 1999
Other Editions of This Title:
Paperback (1/5/2000)
DVD-Video (5/1/2007)
* Individual store prices may vary.
Description
Adopted on the black market, Yvette went to live with an affluent older couple in New York. They filled her days with piano lessons, ballet and art classes, and wished her sweet dreams in a canopy bed. But then love faltered, replaced by grief and rejection. Striking out on her own, Yvette went to Israel and sought comfort among Kibbutz friends and army comrades, then returned to the states, no closer to finding peace with herself. With deep yearning and wry humor, Yvette tells of finally finding her reality--a truth that she could never have conjured for herself.
Moving to a hidden corner of the Navajo reservation, she is met by strangers who say they are her family. In the mystery of their ceremonies and in the daily rhythms of reservation life, she learns about Navajo spirituality, about medicine men and Changing Woman, about winds that whisper and ghosts that walk.
This is the story of a woman yearning to fit into an unknown heritage. Even as she learns to weave Navajo rugs, she looks for ways to intertwine her Jewish faith and the Navajo one to lace the Biblical story of Adam and Even with the Navajo tales of the corn people. Exploring the secrets of identity and the meaning of family, she measures the ties of upbringing against the tug of blood. What she finds is faith, in all its forms, and love, in all its faces.
About the Author
Yvette Melanson was a stolen child who found her origins through the Internet. In her years as a Lost Bird, she served in both the Israeli army and the U.S. Navy. She has now begun a new life on the Navajo Reservation in Arizona. |
Claire Safran is an award-winning journalist and contributor to major magazines. She is the author of Secret Exodus, a former editor of Redbook and Coronet, and a past president of The American Society of Journalists and Authors.
or
Not Currently Available for Direct Purchase