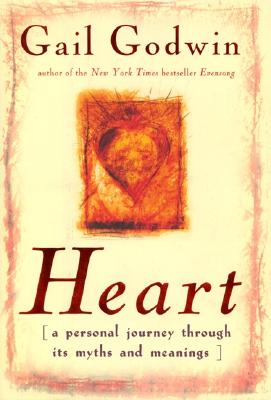 Heart
A Personal Journey Through Its Myths and Meanings
Hardcover

* Individual store prices may vary.
Other Editions of This Title:
Paperback (2/5/2002)
Description
"The Italians have a musical notation not found in any other language: tempo giusto 'the right tempo.' It means a steady, normal heat, between 66 and 76 on the metronome. Tempo giusto is the appropriate heat of the human heart."
One of the preeminent literary artists of our time turns her attention, her profound insight, and her passion to humankind's most enduring, important, evocative, and provocative symbol:
What is heart? It is the muscle of life, sending our most vital fluid coursing through our veins to every striving hungry part of our being. It is what keeps us striving against impossible odds; that fortifying something that is the cornerstone of every triumph. It elates us when we discover love and pains us greatly when that love is lost or proves unrequited. It is a gentleness that colors what we give to others. It is a symbol that we see on greeting cards: a small, red shape that was drawn on the wall of a cave in Spain more than 12,000 years ago
In this truly remarkable work, acclaimed, bestselling author Gall Godwin takes us on a breathtaking journey of the heart that spans the entire history of human civilization, combining literature, myth, religion, philosophy, medicine, the fine arts, and intensely personal stories from the writer's own past to explore the full and complex character of that unique symbol. Brimming with intelligence and wit, Godwin's explorations and meditations brilliantly track themes of the heart in life, legend, and art -- from the first valentine to the first stethoscope, from Gilgamesh to Confucius, from the heart of darkness to wearing one is heart on one's sleeve.
Here is a gift of the heart from an eminent American writer at the pinnacle of her creative talents. It is a work of extraordinary power, creativity, scholarship, and passion. Lively and moving, Heart offers us a profound new look at where we come from and what has sustained us across millennia-in short, what it is that makes us human.
William Morrow, 9780380977956, 320pp.
Publication Date: January 9, 2001
About the Author
Gail Godwin is the author of ten novels, three of which were nominated for National Book Awards. A Southern Family and Father Melancholy's Daughter were both NYT bestsellers and Main Selections of the Book of the Month Club. She has been translated into 12 languages. She is a Guggenheim Fellow and the recipient of an Award in Literature from the American Academy of Arts and letters. She holds a doctorate in Modern Letters from the University of Iowa and has taught in the Iowa writers Workshop, Vassar and Columbia. A native of Asheville, N.C., she now lives in Woodstock, N.Y.
or
Not Currently Available for Direct Purchase