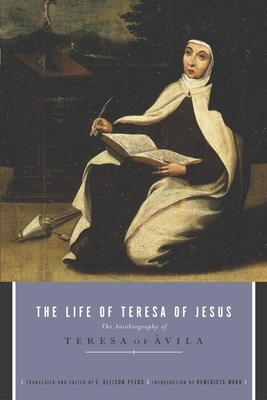 The Life of Teresa of Jesus: The Autobiography of Teresa of Avila (Paperback)
The Autobiography of Teresa of Avila
Image, 9780385011099, 464pp.
Publication Date: October 15, 1991
Description
Written in 1565 at the request of her confessor, St. Teresa's autobiography is at once an extraordinary chronicle of a life governed by the desire to draw closer to God and a literary masterpiece that brings to life a woman of candor, humor, and great spiritual strength. Teresa writes of her early life, the conflicts and crises she faced, and her decision to enter a life of prayer. Her lyrical, almost erotic descriptions of ecstatic experiences call to mind the senuous language of the Song of Songs.
About the Author
TERESA OF AVILA (1515-82), also called St. Teresa of Jesus, was a Spanish nun and one of the great mystics and religious women of the Roman Catholic Church. She was the leader of the Carmelite Reform, which restored and emphasized the austerity and contemplative character of this religious order. Canonized in 1622, she was elevated to Doctor of the Church by Pope Paul VI in 1970, the first woman to be so honored. E. ALLISON PEERS is the translator of many great works of Spanish verse and mysticism.
Advertisement