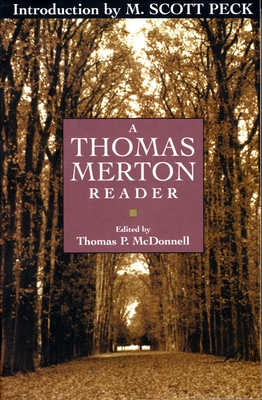 Thomas Merton Reader (Paperback)
Image, 9780385032926, 528pp.
Publication Date: August 13, 1974
* Individual store prices may vary.
or
Not Currently Available for Direct Purchase
Description
A Thomas Merton Reader provides a complete view of Merton, in all his aspects: contemplative, spiritual writer, poet, peacemaker, and social critic. In this closely knit volume are significant selections not only from his major works but from some lesser-known, yet equally valuable, writings as well. Presented here is a living Thomas Merton, expounding through prose and poetry on an abundance of important themes -- war, love, peace, Eastern thought and spirituality, monastic life, art, contemplation, and solitude.
M. Scott Peck puts the writings included here into the context of Merton's life.
About the Author
Thomas Merton (1915-68), Trappist monk, author, and peace activist, came to international prominence at a young age with his classic autobiography, The Seven Storey Mountain. Over the rest of his life he wrote prolifically on a vast range of topics, including prayer, interior growth, social responsibility, violence, and war. Toward the end of his life he played a significant role in introducing Eastern religion to the West. He is today regarded as a spiritual master, a brilliant religious writer, and a man who embodied the quest for God and human solidarity in the modern world. M. Scott Peck, M.D., is a nationally renowned author and lecturer on the relationship between religion and the science of psychology. One of his most recent books is Further Along the Road Less Traveled.
Advertisement