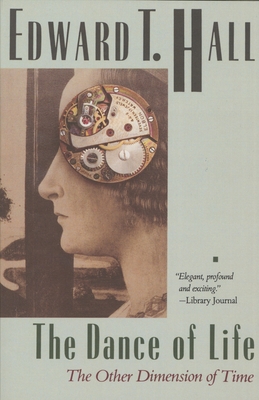 The Dance of Life (Paperback)
The Other Dimension of Time
Anchor, 9780385192484, 256pp.
Publication Date: February 9, 1984
* Individual store prices may vary.
Description
"Hall, whose Beyond Culture and The Silent Language won a wider readership, has written a ground-breaking investigation of the ways we use and abuse time, rich in insights applicable to our lives. Business readers will enjoy the cross-cultural comparison of American know-how with practices of compartmentalized German, centralized French, and ceremonious Japanese firms."  —Publishers Weekly

In his pioneering work The Hidden Dimension, Edward T. Hall spoke of different cultures' concepts of space. Now The Dance of Life reveals the ways in which individuals in culture are tied together by invisible threads of rhythm and yet isolated from each other by hidden walls of time. Hall shows how time is an organizer of activities, a synthesizer and integrator, and a special langauge that reveals how we really feel about each other.

Time plays a central role in the diversity of cultures such as the American and the Japanese, which Hall shows to be mirror images of each other. He also deals with how time influences relations among Western Europeans, Latin Americans, Anglo-Americans, and Native Americans.
About the Author
Edward T. Hall was a widely traveled anthropologist whose fieldwork took him all over the world—from the Pueblo cultures of the American Southwest to Europe and the Middle East. As director of the State Department's Point Four Training Program in the 1950s, Dr. Hall's mission was to teach foreign-bound technicians and administrators how to communicate effectively across cultural boundaries. He was a consultant to architects on human factors in design and to business and government agencies in the field of intercultural relations, and had taught at the University of Denver, Bennington College, the Washington School of Psychiatry, the Harvard Business School, the Illinois Institute of Technology, and Northwestern University.
            Dr. Hall was born in Webster Groves, Missouri. He received an A.B. degree from the University of Denver, and M.A. from the University of Arizona, and a Ph.D. in anthropology from Columbia University. He lived in Santa Fe, New Mexico, until his death in 2009.